News
17.09.2015

| | |
| --- | --- |
| Development of new cutting tools for stainless steels! | |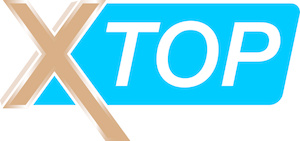 The properties of stainless steel, in particular its higher ductility compared to regular steels, are the reason why this material is difficult to machine, even with special tools, which, due to these properties, also tend to wear quickly. Furthermore, there is often considerable burr formation in milling operations so that the desired surface quality cannot be achieved. With its XTOP series, WEXO Präzisionswerkzeuge GmbH has now developed special tools for these problematic materials in order to increase process reliability in machining operations. The cutting edge geometry and cutting parameters of the end mill, for example, have been optimised in such a way that, with Ra values of approx. 0.40 µm, a particularly high surface quality and nearly burr-free material edges are produced. The geometry of the tap with regard to chamfer and thread relief has been adapted in such a way that the torques generated during chamfering operations and at the reversal point are reduced. Also in the case of deep blind hole threads up to 3xD, chips can be optimally guided and sheared off without any problems in reverse motion. The tools that will be shown at the EMO 2015, are also suited for Hastelloy or non-ferrous materials.
"To compensate for the high ductility of Inox, which is higher than that of regular steels, a special cutting edge geometry has been developed for the XTOP end mill to facilitate chip formation", explains Björn Hamel, Product Manager at WEXO Präzisionswerkzeuge GmbH. Furthermore, the end mill has unequal helix angles: The opposite cutting edges each have an angle of 39 resp. 41°. This makes the tool run much more smoothly, especially when milling pockets, than an equally helical tool and the chip removal is improved. The end mill has a TiAlN-TiSiN coating, which forms an extremely smooth coating surface with good sliding properties and additionally facilitates the machining of the work piece. Furthermore, the XTOP excels due to its particularly smooth running and very low wear. This prolongs the service life as well as the productivity and process reliability of the tool.
"The reason why stainless steel is so difficult to machine, is that the basic strength of the material increases due to the heat generated when being machined. Particularly when milling austenitic stainless steels and stainless duplex steels, there is an increased risk of notch wear and chipping of the cutting edge due to micro cracks, for example", adds Hamel. To avoid this, the cutting edge geometry of the XTOP end mill has been designed in such a way that it counteracts this effect. Also, cutting parameters such as revolution speed, feed rate, infeed and cutting depth have been especially adapted to Inox in order to achieve a particularly high surface quality. In this way, for example, a Ra value of 0.39 µm was achieved using the end mill in a finishing process on the material 1.4571.
Special thread relief on the tap
"When tapping into stainless steels, there is a high risk of breaking the tool due to jammed chips, especially when cutting blind holes. In contrast to a through hole, in which the chips are removed forward, the chips are removed from the borehole against the cutting direction", comments the Product Manager. Thus the powder steel tap of the XTOP series has been provided with a new geometry with regard to chamfer and thread relief in order to compensate for the higher toughness of stainless steels. "This facilitates the shearing off of the chips in reverse motion. Also the torques generated during chamfering operations and at the reversal point have been reduced considerably", continues Hamel. The minimized friction has an overall positive effect on the surface quality and the accuracy to gauge and considerably increases the process reliability. As the new tap additionally features a helix angle of 50° and an HL coating, the chips can be optimally guided und sheared off without any problems in reverse motion, even in the case of particularly deep blind hole threads. This applies to thread depths of up to 3xD.
The new X-Top series will be presented to the public at the EMO 2015 in Milan, hall 6, stand L02. Our stand manager Marius Kölbl and his team will be available there to conduct initial talks and answer specific inquiries.
For further information about the fair please see: www.emo-milano.com
What: EMO MILAN 2015
When: 05 - 10 October
Where: Milan
Stand: Hall 6, stand L02
Your contact: Mr. Marius Kölbl
WEXO Präzisionswerkzeuge GmbH was founded in Bad Homburg, Germany, in 1970. The company offers a comprehensive product and service range in the area of machining processes, particularly drilling, milling and threading tools. Presently, the company has 30 employees.
Photographic material:
Caption: In order to achieve process reliability when tapping thread depths of up to 3xD even in stainless steels, which are prone to "jamming" during machining, WEXO has developed a special tap for materials that are difficult to machine.
Source: WEXO